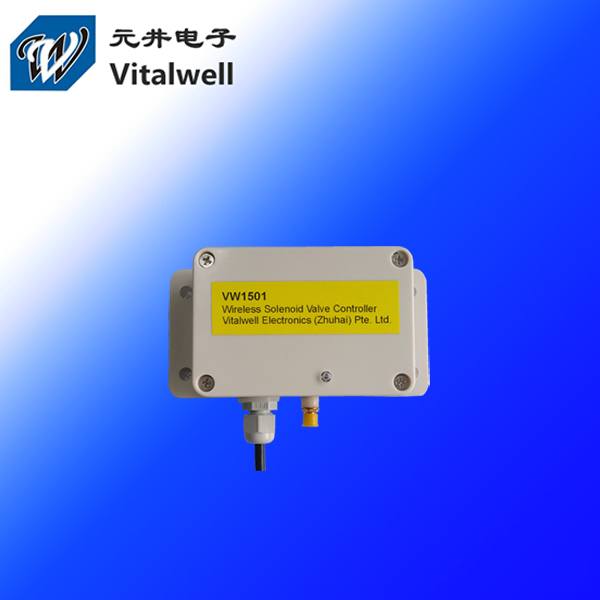 The VW1501 series wireless Solenoid valve controllers provide the capability of wirelessly control solenoid valves
in smart irrigation applications.With the help of a master controller & PC program,it can on/off solenoid valves on
demands or on schedules.It operates on 3 AA-sized batteries. Batteries are easy to get when replacement needed.
The system is operates on 433 MHz ISM band. Other ISM band can be built on demand.Upto 128 numbers of solenoid
valves can be controlled by a single master.
Features:
• Remote on/off solenoid valve,coverage range >2km
• Water proof case
• modbus-RTU protocol,master device can be controlled by standard PLC controller.
• Operates on 3 AA-sized alkaline battery.
• Deep sleep modes support long battery life: 1x replacement support >1 year.
• One controller can support upto 4-channels valves
• Upto 128 numbers of controllers can be controlled by a single master
• Controller in small size (LxWxH): 100mm x 68mm x 50mm
• Multi-type interface master available: Serial port,USB,Wifi-ISM bridge
• User friendly PC program for control valves,user data log supported
Control system software interface: